Call for Papers
|
The Rose+Croix Journal is an international, interdisciplinary, transdisciplinary, peer-reviewed online journal that focuses on topics that relate to the sciences, history, the arts, mysticism and spirituality, especially interdisciplinary topics and transdisciplinary inquiries that traverse and lie beyond the limits of different fields of study. These topics may relate to any of the arts and sciences and/or to other emerging fields of human endeavor. Papers will generally extend beyond the usual boundaries and incremental advances that often characterize scholarly research. Papers that expand our understanding of the natural laws around us are especially welcome.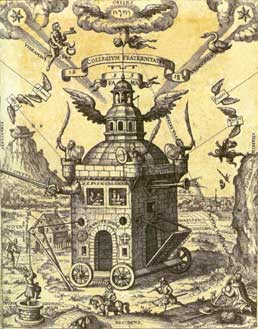 In addition to remaining highly receptive to new findings, and interpretations, the Rose+Croix Journal provides authors and institutions with exposure across disciplinary lines -- an exposure that is often pivotal in stimulating further scholarly research, particularly regarding -- but not limited to -- the relationship of science and mysticism, spirituality and esotericism. We welcome paper submissions from a wide range of perspectives, including anthropology, archaeology, art history, business, cultural studies, esotericism, history, history of religions, literature, organizational studies, philosophy, religious studies, the sciences, sociology and others.
The Rose+Croix Journal is seeking papers for its next online issue. The deadline for submission of papers is May 15; however, authors are encouraged to submit their papers for the peer-review process as soon as they are ready. Both Rosicrucian members and non-members are invited to submit papers for consideration.

For a full description of the requirements for papers, please view our Guidelines for Submission. After having read these guidelines for submission, please send your paper as a Microsoft Word attachment. Our editorial staff will respond within six weeks. Questions may also be sent to the Editor in Chief.